Avalon ISIS - Speakers system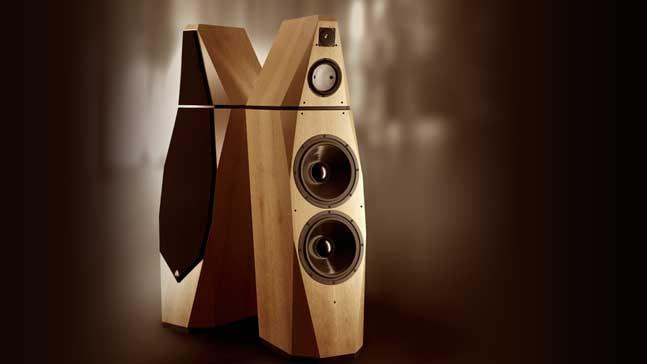 State of The Art - No compromise
The AVALON ISIS are the best performing speakers system of the house in Boulder, Colorado (USA). An absolute reference, a point of arrival. They reach heights unexplored by other competitors!
The best speakers in the world? Maybe.
Among the best 10 speakers system in the world? Yes, of course!

For sale a pair of DEMO Avalon ISIS in our showroom.
Perfect, like new. Guaranteed.
Original packaging (wooden crates with pallet).
Original documents.
This pair of Isis NEVER WENT OUT FROM OUR SHOP after we have installed them about 2 years and half ago.
Used only for demo.
You will not find a pair in better condition, we guarantee it!

The main features of the AVALON ISIS are:
Frequency response: 20 Hz to 45 kHz tp
Sensitivity: 90 dB
Nominal impedance: 4 ohms
Recommended Power: 75 to 750 watts
Drivers:
1 x 1 "Tweeter Concave Diamond Diaphgram
1 x 7 "Concave Ceramic Midrange
2 x 13 "Nomex-Kevlar Composite Woofers
Dimensions: cm. 152.4 x 369 x 432 (H x W x D)
Weight: approximately 95.5 kg. each net
Finish: Cherry

For the direct link to our product catalog click on Avalon ISIS
SHIPPING CHARGES

We ship via DPD courier or registered mail for EU European countries and via Registered Mail or by courier (Fedex or others) for the rest of the world.

Shipping charges to EU European Countries, up to Kg. 20 shipping weight (over Kg. 20 please ask), are:

ESTONIA  € 25,90
LATVIA  € 25,90
LITHUANIA  € 25,90
POLAND  € 23,90
CZECH REPUBLIC  € 20,90
SLOVAKIA  € 20,90
HUNGARY  € 24,90
SLOVENIA  € 24,00
ROMANIA  € 21,90
BULGARIA  € 25,90
CROATIA  € 26,90
AUSTRIA  € 13,90
GERMANY  € 13,90
GREECE  € 31,90
BELGIUM  € 14,90
LUXEMBOURG 14,90
FRANCE 16,90
FRANCE (CORSICA)  € 44,90
HOLLAND  € 14,90
SPAIN  € 17,90
SPAIN (BALEARI)  € 18,90
PORTUGAL  € 26,90
ENGLAND  € 19,90
EIRE  € 25,90
DENMARK  € 16,90
FINLAND  € 26,90
SWEDEN  € 21,90


Corcerning the EXTRA EU (European Union) countries:
We are unable to calculate shipping costs outside Italy in advance, you will find them (detailed and calculated on shipping weight and volume for your destination) on PAYPAL invoice that you will receive after completing your order.
Dont worry! You have the right to accept or refuse the PAYPAL payment request (that you will receive in a separate way after completing your order) in case you think shipping costs are too expensive for your destination.