MUSIC TOOLS
MusicTools' design plays a decisive role, meeting musical and functional demands in existing living environments. All MusicTools products and components are designed and manufactured in Italy for satistying the most demanding audiophiles. MusicTools has been present for many years in national and internation exhibitions in our industry and has won numerous awards for their achievements.
ALICA: TWO shelves designed to optimize audio and/or video equipment
(This model is available in three different wide dimensions: ONE of cm. 62, TWO of cm. 100 and THREE cm. 160 with two, three, four or five shelves)





Model TWO Characteristics :
Height: cm. 34
Shelf Dimensions: 100x46 (WxD)
Number of shelves: 2
Colours:







Shelf designed to optimaze audio or video equipment. Alica has four aluminium element structure and unbendable wood sandwich technology shelves of thickness of 4 cm.  

- Stoved soundproofing paint
- adjustable plated brass spikes to the floor (available wheels on request)
- load capacity each shelf 90 Kg.
- real veneer wood shelves of white oak, cherry, wengè, black and lacquered white 
- set of four 20mm ø stainless steel FLOOR-SAVERS  supplied.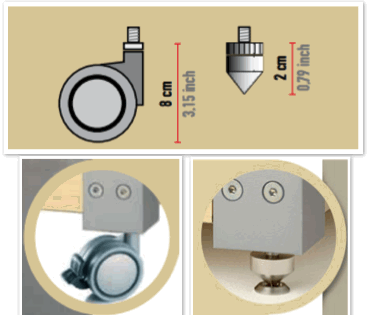 All Alica models are supplied with adjustable spikes to the floor.
If requested, silver color wheels are available,
designed with maximum recommended load of Kg. 450
 



We ship all over CEE Europe.

The price shown is intended for a single system.

Shipping will be effected within 5 days upon receipt of your PayPal payment.
Shipping charges will be determinated, time by time,
according to weight and volume.
We will let you know exact shipping charges as soon as possibile.
Shipping charges will be added to your web order
in our PAYPAL payment request.