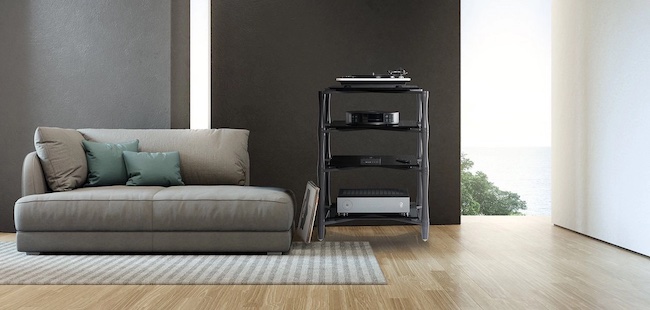 Norstone is a brand much appreciated by music and HiFi enthusiasts for the very high quality / price ratio of its furniture, stands and accessories to furnish halls, lounges and listening rooms.
Attention to interior design today more than ever takes on a very important value. Each Norstone stand or rack fulfills a double task. It performs a primary function for which it was created, for example supporting loudspeakers, and is at the same time a pleasant and modern piece of furniture.
Norstone's ongoing collaboration with designers allows to create smart , beautiful furniture, built to house modern electronic devices and furnish at the same time. Functional furniture that integrates well into any home environment.
All Norstone products are made with care and attention to the smallest detail. Closed cabinets are characterized by effective devices that simplify the installation and use of decoders, amplifiers, consoles and audio-video electronics in general. Open cabinets are stable, equipped with adjustable tips, stackable ...



The following lines are available in our warehouse for an immediate delivery:
STABBL BAMBOO
SPIDER with BLACK TEMPERED GLASS shelves
SPIDER with BAMBOO WOOD shelves


All other NORSTONE products, not present in our ecommerce web catalog, can be ordered and will be supplied in the shortest possible time.


Find NORSTONE products by CLICKING HERE