Parteciperemo alla 21° edizione di SINTONIE Palacongressi Rimini 21-22-23 Settembre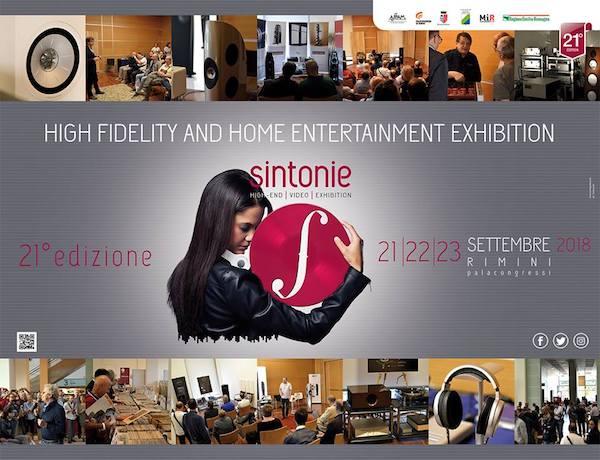 Esporremo nella Sala della Fontana di oltre 120 mq. situata al piano +1


E' ufficiale... parteciperemo come espositori alla manifestazione
SINTONIE 2018
che si terrà nelle giornate del 21-22-23 Settembre presso il Palacongressi di Rimini.
Ci troverete nella "SALA DELLA FONTANA" al piano +1
La sala ha una superficie di oltre 120 mq.
Molte le novità, eccone alcune:

- Presentazione in prima Nazionale del sistema di taratura del giradischi ANALOGMAGIK, di cui siamo i distributori ufficiali in Italia.
Si tratta di un software molto avanzato utilizzabile su tutti i PC Windows e che, unitamente ai dischi test in dotazione ed agli accessori che trovate in vendita da noi, rende possibile effettuare una taratura con una qualità e precisione sino ad oggi impensabili.

- Dima di ultra-precisione Acoustical Systems per la taratura del sistema braccio/testina

- Accessori per VINILE - GIRADISCHI - REGISTRATORI A BOBINA - LAVADISCHI

- Troverà inoltre oltre 1000 LP in vendita di cui almeno 300, tra classica, pop-rock e jazz, in offerta a partire da 3 euro
inoltre...
- Oltre 600 tra CD - XRCD - SACD delle più importanti etichette audiofile ed internazionali.

La nostra sala sarà condivisa con gli amici di Acustica Applicata e con The Recorderman.
Nel loro impianto "suonante" troverete un nostro giradischi TW Acustic, dai noi installato e tarato, dove potrete ascoltare una selezione degli LP in vendita.
Tramite i prestigiosi registratori a bobina di The Recorderman potrete ascoltare una selezione dei nostri Nastri Registrati che troverete in vendita.


Segni la data del 21-22-23 Settembre sulla sua agenda e faccia un salto a Rimini!